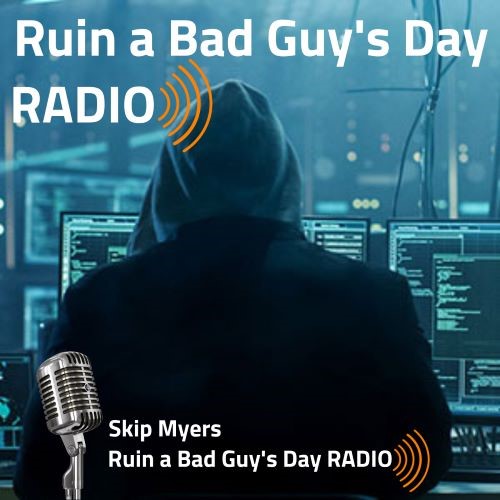 How to Present a Fraud Case to Law Enforcement: Episode 3
Skip Myers and Chad Evans discuss how a well-written fraud report that details the virtual evidence and answers the who, what, where, when, why, and how questions relating to your case will leave very little room for questioning by the defense. A thorough investigation and detailed report could assist you with avoiding and/or having to attend court and derail the defense attorney's attempt to question the validity of your case. This process means quicker turnaround with case resolution, potential plea deals, restitution, and the return of stolen property.
Who Should Listen? 
Fraud Managers and Investigators, Fraud Analysts, Law Enforcement Professionals, Risk Managers, E-commerce Managers, M-commerce managers, Finance Professionals, Chargeback Specialists, Call Center Agents, IT/Operations.

Disclaimer: 
Ruin a Bad Guy's Day, LLC. The information provided in Ruin a Bad Guy's Day/Skip Myers podcasts/webinars and accompanying material is for informational purposes only. It should not be considered legal or financial advice. You should consult with legal counsel or other professionals to determine what may be best for your individual or organizational needs.
Ruin a Bad Guy's Day® is a registered trademark.