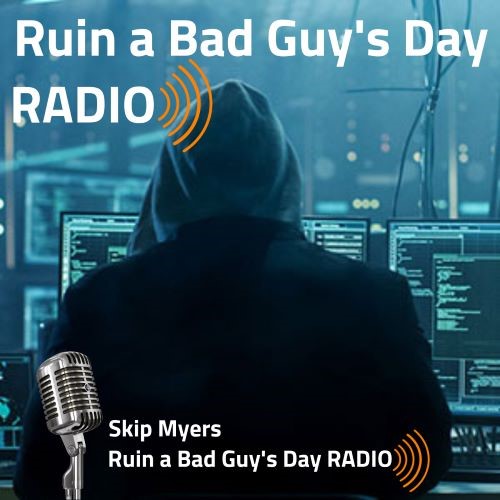 Digital Crime Scene Investigation: A Digital Crime Whodunnit
Your Guide to Fighting Fraud and Chargebacks. "A digital crime is a human crime committed online. Your fraud data tells a story, a crime story filled with information that can solve the mystery of your fraud investigation. Many times problems are left unresolved simply because the approach of an investigator needs to be realigned to the digital environment."
Skip will explain how this approach has been used to deal with CNP fraud and chargebacks with great success.
Learn the 5 Steps for Digital Crime Scene Investigation and details for linking virtual evidence. This presentation provides practical tools that you can take away and apply at your business.

Who Should Listen?
Fraud Managers and Investigators, Fraud Analysts, Law Enforcement Professionals, Risk Managers, E-commerce Managers, M-commerce managers, Finance Professionals, Chargeback Specialists, Call Center Agents, IT/Operations.

Disclaimer:
Ruin a Bad Guy's Day, LLC. The information provided in Ruin a Bad Guy's Day/Skip Myers podcasts/webinars and accompanying material is for informational purposes only. It should not be considered legal or financial advice. You should consult with legal counsel or other professionals to determine what may be best for your individual or organizational needs.
Ruin a Bad Guy's Day® is a registered trademark.
Full On-Demand Webinar Available Here: RuinaBadGuysDay.com