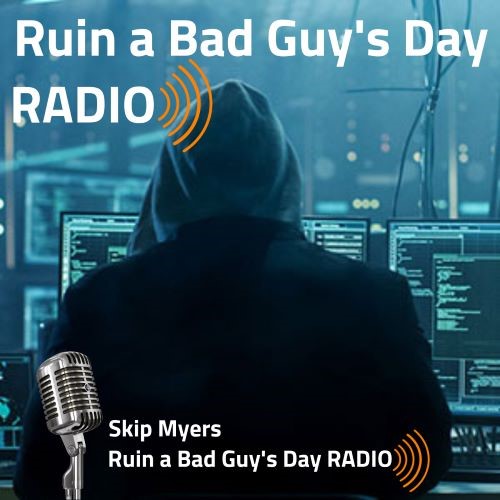 Breaking News! 773 Million Records Exposed in Monster Breach!
Subscribe: Apple Podcasts | YouTube | Spotify | Stitcher | TuneIn
On Today's podcast, we'll discuss the latest monster data breach as detailed on Wired.com and discuss various ways to safeguard your identity, your email accounts, and passwords.
Source: Wired.com
There are breaches, and there are mega breaches, and there's Equifax. But a newly revealed trove of leaked data tops them all for sheer volume: 772,904,991 unique email addresses, over 21 million unique passwords, all recently posted to a hacking forum.
The data set was first reported by security researcher Troy Hunt, who maintains Have I Been Pwned, a way to search whether your own email or password has been compromised by a breach at any point. (Trick question: It has.) The so-called Collection #1 is the largest breach in Hunt's menagerie, and it's not particularly close. Download the Podcast for more information!
Password Manager Solutions:
Affiliate disclosure:
Ruin a Bad Guy's Day may earn commissions from the products & services featured on this page to help support our work.
Has your account been compromised?
Check your email address at:
Ruin a Bad Guy's Day Radio Merchandise:
-Coffee Mugs, T-Shirts, Hoodies
https://teespring.com/stores/ruin-a-bad-guys-day-radio
Who Should Listen?
Fraud Managers and Investigators, Fraud Analysts, Law Enforcement Professionals, Risk Managers, E-commerce Managers, M-commerce managers, Finance Professionals, Chargeback Specialists, Call Center Agents, IT/Operations.
Disclaimer:
Ruin a Bad Guy's Day, LLC. The information provided in Ruin a Bad Guy's Day/Skip Myers podcasts/webinars and accompanying material is for informational purposes only. It should not be considered legal or financial advice. You should consult with legal counsel or other professionals to determine what may be best for your individual or organizational needs.
Ruin a Bad Guy's Day® is a registered trademark.
Visit: https://www.ruinabadguysday.com