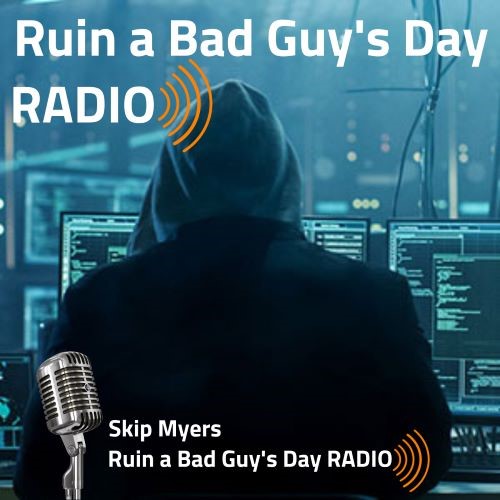 Avoid Vacation Rental Scams: Interview with Fraud Expert Tammy Sorrento from Fireball Approves
Subscribe: RadioPublic | Apple Podcasts | YouTube | Spotify | Stitcher | TuneIn
Tammy Sorrento founded Fireball Approves after she was NEARLY scammed by a Craigslist fraudster advertising a vacation home in Key West, FL. Tammy performed her due-diligence to safeguard her family from falling prey to a scam. Tammy researched the rental property and confirmed she had been in touch with a scammer who was impersonating the actual property owner!
Listen to the podcast to learn how to avoid being scammed by a Vacation Rental fraudster.
Tips to Protect Yourself from a Vacation Rental Scam
1. "I only deal in cash!" The property owner/imposter may ask you to pay in full with cash via a wire transfer like Western Union, MoneyGram, PayPal or mobile app. Do not wire money or send cash to the property owner/imposter. Tracing the wired transfer and/or sending cash is almost impossible.
2. "You better hurry, this property rents fast!" The property owner/imposter may create a sense of urgency pressuring you to make a decision before the "great deal" has expired. Be patient and do not rush into making a quick decision. There are plenty of other vacation rental properties.
3. It sounds too good to be true. The property owner/imposter is advertising a premium property at a ridiculously low rental price and/or is willing to reduce the price "just for you".
More Information:
Fireball Approves – "Don't get burned by mis-leading rental ads!"
https://fireballapproves.com/
Fireball Approves Facebook - 
https://www.facebook.com/fireballapproves/
Federal Trade Commission – Rental Scams
https://www.consumer.ftc.gov/articles/0079-rental-listing-scams
Ruin a Bad Guy's Day Radio Merchandise:
-Coffee Mugs, T-Shirts, Hoodies
Sale! Get 15% Off - Use Coupon Code: THANKYOU
https://teespring.com/stores/ruin-a-bad-guys-day-radio
Contact Us:
https://www.ruinabadguysday.com/contact
Donate: Help Ruin a Bad Guy's Day Radio fight fraud!
https://donorbox.org/support-ruin-a-bad-guy-s-day-radio
Who Should Listen?
Fraud Managers and Investigators, Fraud Analysts, Law Enforcement Professionals, Risk Managers, E-commerce Managers, M-commerce managers, Finance Professionals, Chargeback Specialists, Call Center Agents, and IT/Operations.
Disclaimer:
Ruin a Bad Guy's Day, LLC. The information provided in Ruin a Bad Guy's Day/Skip Myers podcasts/webinars and accompanying material is for informational purposes only. It should not be considered legal or financial advice. You should consult with legal counsel or other professionals to determine what may be best for your individual or organizational needs.
Ruin a Bad Guy's Day® is a registered trademark.
Visit: https://www.ruinabadguysday.com