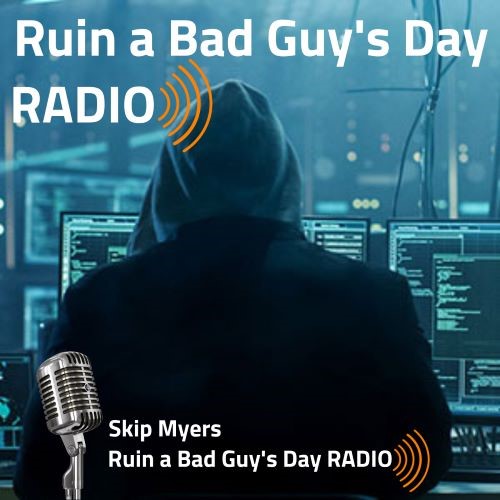 Join the Movement - Ruin a Bad Guy's Day: How to Use Data to Prosecute On-Line Fraudsters
Fraud Prevention Experts Skip Myers and Chad Evans give you practical advice to help you investigate and prosecute on-line fraudsters targeting your on-line business. Skip and Chad will guide you through the steps of collecting virtual evidence in a card-not-present environment and assist you with documenting important information for criminal prosecution. 
It's time to fight back! The answer to fighting fraud and turning the tables on the fraudsters is within reach. You have already done the work and have the skills to begin the process for prosecuting fraudsters. 
Stop speculating that you do not have enough time or resources to prosecute fraudsters and begin believing that law enforcement may be very interested in your fraud case. Your one case could be the turning point in a more extensive criminal investigation!
Remember, your fraud data tells a story...a digital crime story filled with virtual evidence that can be used to investigate and prosecute the fraudster. It's time we take the fraud data left behind by the fraudster and use it against them!
Together, We can make a difference in the fight against fraud!
Who Should Listen? 
Fraud Managers and Investigators, Fraud Analysts, Law Enforcement Professionals, Risk Managers, E-commerce Managers, M-commerce managers, Finance Professionals, Chargeback Specialists, Call Center Agents, IT/Operations.

Disclaimer: 
Ruin a Bad Guy's Day, LLC. The information provided in Ruin a Bad Guy's Day/Skip Myers podcasts/webinars and accompanying material is for informational purposes only. It should not be considered legal or financial advice. You should consult with legal counsel or other professionals to determine what may be best for your individual or organizational needs.
Ruin a Bad Guy's Day® is a registered trademark.