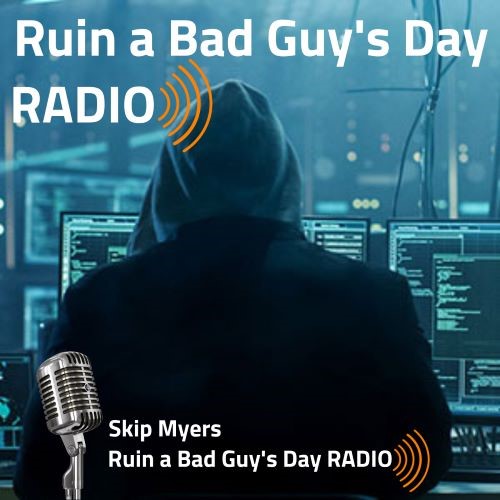 How to Protect Your Identity During the Holidays
The holiday season brings all kinds of joy and potential stress. It is easy to become caught up with the holiday rush, shopping on-line, traveling to meet with friends and family, and forget to safeguard our identities from potential hackers and criminals.
Today we'll discuss some simple steps to protect your identity while surfing the web, connecting to Wi-Fi hotspots, and protecting your Bluetooth devices. We'll also explain the importance of using a VPN (virtual private network) when connecting to free Wi-Fi services at airports, hotels, and coffee shops.
Private Internet Access - PIA

PureVpn

IPVanish
Disclaimer: 
Ruin a Bad Guy's Day, LLC. The information provided in Ruin a Bad Guy's Day/Skip Myers podcasts/webinars and accompanying material is for informational purposes only. It should not be considered legal or financial advice. You should consult with legal counsel or other professionals to determine what may be best for your individual or organizational needs.
Ruin a Bad Guy's Day® is a registered trademark.