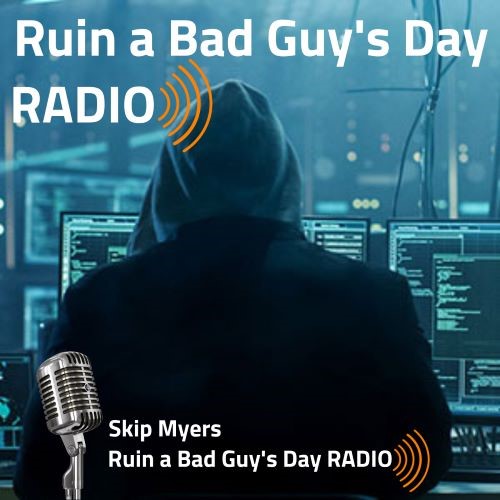 Catch of the Day: Eleven Individuals from Lagos, Nigeria Indicted for Conspiring to Commit Wire Fraud
Subscribe: Apple Podcasts | YouTube | Spotify | Stitcher | TuneIn
Source: Justice.gov
Jacksonville, Florida – United States Attorney Maria Chapa Lopez announces the return of an indictment charging numerous individuals from Lagos, Nigeria, with conspiracy to commit wire fraud. If convicted, each faces a maximum penalty of 20 years in federal prison.
According to the indictment, the defendants, all Nigerian citizens, targeted multiple U.S. corporations with "phishing" e-mails requesting that the companies' payroll/human resources personnel send IRS Forms W-2, containing employee personal identifying information, for review. They used "spoofed" email addresses, which masked the actual email address, making it appear as if the message was sent from a high-level manager within the victim companies. Numerous companies around the United States were victimized by this sophisticated scheme, including a local Jacksonville-based business.
The defendants, once they obtained the tens of thousands of employee W-2 Forms, used the information to file false federal income tax returns with the IRS claiming millions of dollars in fraudulent refunds. To receive the fraudulent tax refunds generated from the scheme, the defendants used individuals in the United States to accept the proceeds and send the money to Lagos, Nigeria. In many instances, the individuals assisting in the United States were victims of a romance scheme, whereby the defendants developed online relationships using fake social media platforms.
This case was investigated by the Federal Bureau of Investigation Cyber Squad and Internal Revenue Service Criminal Investigation. It will be prosecuted by Assistant United States Attorney Jay Taylor.
Topics Discussed:
Email Spoofing

CEO Fraud/Phishing

Whaling Attacks

Romance Fraud
More Information:
FBI.gov

Internet Crime Center - File a Complaint

IC3.gov
Ruin a Bad Guy's Day Radio Merchandise:
-Coffee Mugs, T-Shirts, Hoodies
https://teespring.com/stores/ruin-a-bad-guys-day-radio
Who Should Listen?
Fraud Managers and Investigators, Fraud Analysts, Law Enforcement Professionals, Risk Managers, E-commerce Managers, M-commerce managers, Finance Professionals, Chargeback Specialists, Call Center Agents, IT/Operations.
Disclaimer:
Ruin a Bad Guy's Day, LLC. The information provided in Ruin a Bad Guy's Day/Skip Myers podcasts/webinars and accompanying material is for informational purposes only. It should not be considered legal or financial advice. You should consult with legal counsel or other professionals to determine what may be best for your individual or organizational needs.
Ruin a Bad Guy's Day® is a registered trademark.