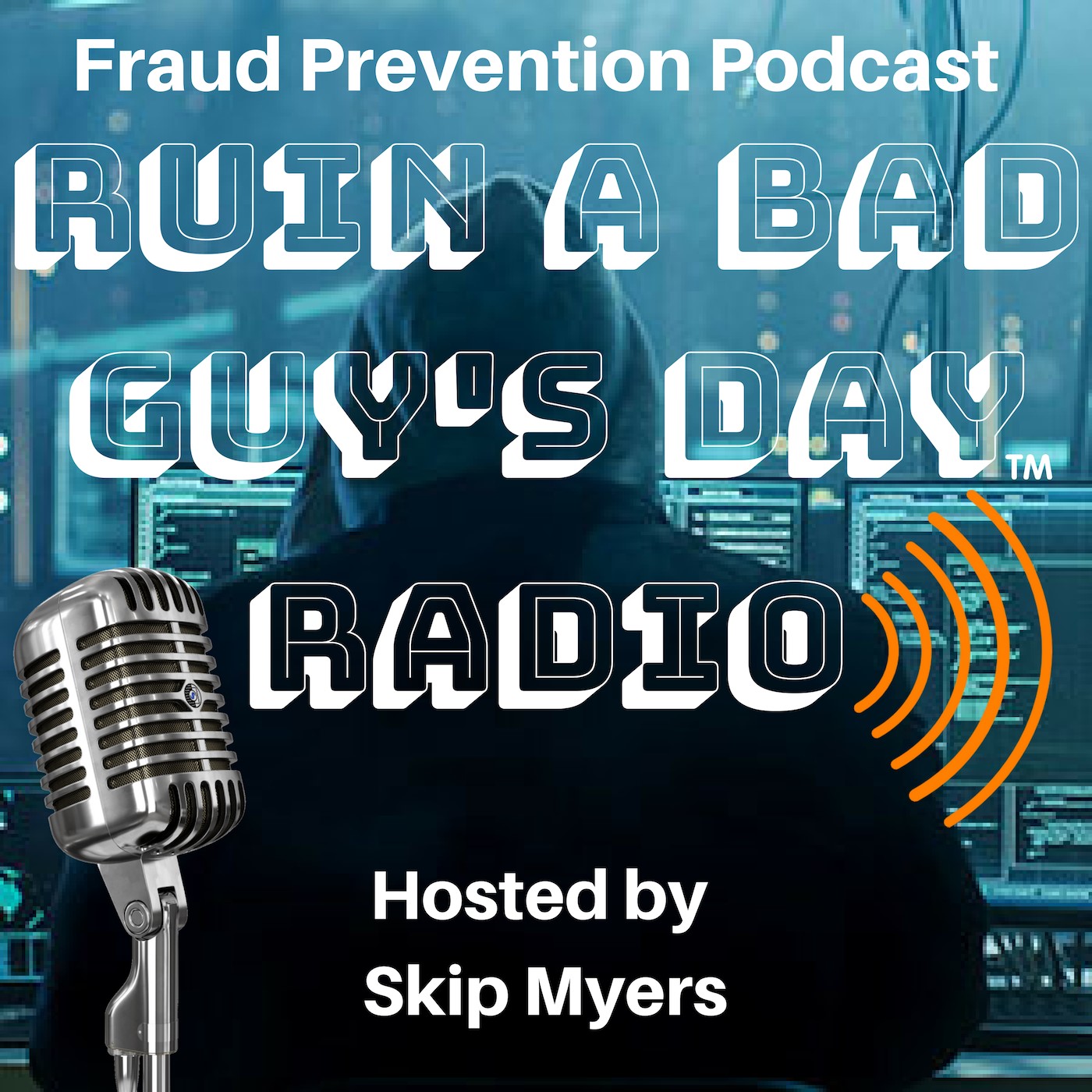 How to Identify and Protect Yourself from Tech Support Scams
Welcome to Ruin a Bad Guy's Day Radio. We are growing by leaps and bounds because of listeners just like YOU! If you like the podcast, please go to Apple Podcasts to leave a comment and give us a 5 Star rating...Thank You!
Apple Podcasts/iTunes
https://podcasts.apple.com/us/podcast/ruin-a-bad-guys-day-radio-fraud-prevention-podcast/id1437720527?mt=2
Ruin a Bad Guy's Day Radio discusses how tech support scammers target you and your personal devices by pretending to be representatives from a software tech support company or call center.
We will review a recent conviction of a tech support scammer with links to international crime who defrauded victims of $3 million dollars. We discuss how we can learn from the fraudsters.
Source: U.S. Department of Justice
Learn how to protect yourself and others from tech support scams and understand the different forms of scams which include phone and web scams. We will review how Microsoft is cracking down on tech support scammers and what they recommend for you to fight back and prevent you from being a victim.
Source: Microsoft
https://www.microsoft.com/reportascam
Listen to the Podcast to learn more!
Contact Ruin a Bad Guy's Day Radio:
https://www.ruinabadguysday.com/contact
Donate: Help Ruin a Bad Guy's Day Radio fight fraud!
https://donorbox.org/support-ruin-a-bad-guy-s-day-radio
Ruin a Bad Guy's Day Radio Merchandise:
-Coffee Mugs, T-Shirts, Hoodies
Sale! Get 15% Off - Use Coupon Code: THANKYOU
https://teespring.com/stores/ruin-a-bad-guys-day-radio
Who Should Listen?
Fraud Managers and Investigators, Cybersecurity, Fraud Analysts, Law Enforcement Professionals, Risk Managers, E-commerce Managers, M-commerce managers, Internal Auditors, Finance Professionals, Chargeback Specialists, Call Center Agents, and IT/Operations professionals.
Disclaimer:
Ruin a Bad Guy's Day, LLC. The information provided in Ruin a Bad Guy's Day/Skip Myers podcasts/webinars and accompanying material is for informational purposes only. It should not be considered legal or financial advice. You should consult with legal counsel or other professionals to determine what may be best for your individual or organizational needs.
Ruin a Bad Guy's Day® is a registered trademark.
Visit: https://www.ruinabadguysday.com
More Podcasts:
https://ruinabadguysday.podbean.com/
Sponsor a Podcast:
https://ruinabadguysday.podbean.com/p/sponsor-us/
Twitter:
https://twitter.com/ruinabadguysday
Newsletter: Cyber-Security and Fraud Prevention News
https://paper.li/ruinabadguysday/1557668208?edition_id=822c0510-76b2-11e9-bff4-0cc47a0d164b#/