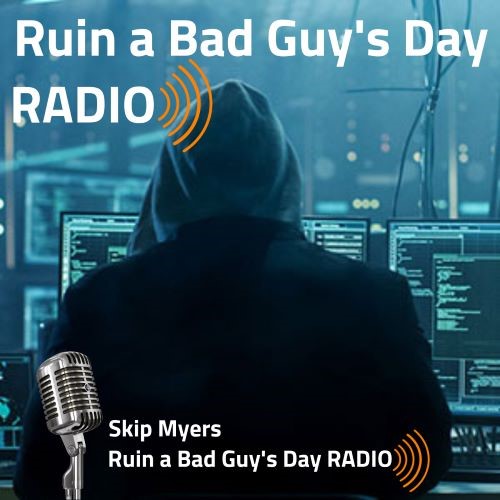 Catch of the Day: FEDERAL CRACKDOWN ON FINANCIAL FRAUD AND ATM SKIMMING CONTINUES WITH GUILTY PLEAS
Subscribe: RadioPublic | Apple Podcasts | YouTube | Spotify | Stitcher | TuneIn
Source: Secretservice.gov
Summary: Two Brazilian nationals who used bank customers' account information obtained by an ATM "skimming" device have pled guilty in federal court. Julio Lopez Da Silva, 38, pled guilty to one count of conspiracy to commit bank fraud, while Anderson Santos, 41, pled guilty to one count of aggravated identity theft, in U.S. District Court in Brunswick, said United States Attorney Bobby L. Christine. Da Silva faces sentencing of up to 30 years in prison, while Santos faces a mandatory two-year sentence.
After the men were arrested Dec. 3, 2017 in Savannah, police searched a Port Wentworth hotel where the two were staying and discovered skimming equipment and nearly $20,000 in cash. Download the Podcast for more information!
Topics Discussed:
-ATM Skimming Devices
-How Skimming/Shimming Works
-What You Can Do?
Ruin a Bad Guy's Day Radio Merchandise:
-Coffee Mugs, T-Shirts, Hoodies
https://teespring.com/stores/ruin-a-bad-guys-day-radio
Contact Us:
https://www.ruinabadguysday.com/contact
Donate: Help Ruin a Bad Guy's Day Radio fight fraud!
https://donorbox.org/support-ruin-a-bad-guy-s-day-radio
Top VPN Services:
-Private Internet Access – PIA
-PureVpn
-IPVanish
-NordVPN
More Information:
-FBI.gov
-Internet Crime Center - File a Complaint
-IC3.gov
-Secret Service.gov
Who Should Listen?
Fraud Managers and Investigators, Fraud Analysts, Law Enforcement Professionals, Risk Managers, E-commerce Managers, M-commerce managers, Finance Professionals, Chargeback Specialists, Call Center Agents, IT/Operations.
Disclaimer:
Ruin a Bad Guy's Day, LLC. The information provided in Ruin a Bad Guy's Day/Skip Myers podcasts/webinars and accompanying material is for informational purposes only. It should not be considered legal or financial advice. You should consult with legal counsel or other professionals to determine what may be best for your individual or organizational needs.
Ruin a Bad Guy's Day® is a registered trademark.